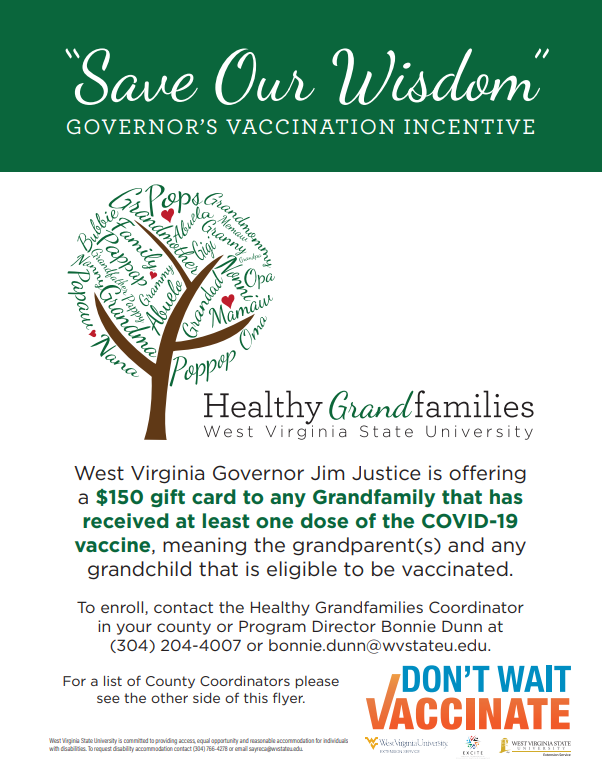 "Save Our Wisdom" GOVERNOR'S VACCINATION INCENTIVE West Virginia Governor Jim Justice is offering a $150 gift card to any Grandfamily that has received at least one dose of the CO...
The Technology Help Desk is now open Tuesday-Thursday from 4PM to 7PM. You can reach them at (304) 586-4946.
Click the links below for more information on our Roadmap to Responsible Return:PCS Daily UpdateReturn to School 2020 HomepagePCS Case TrackingWVDE Re-Entry Metrics & State Color M...